Lisa Rinna Plastic Surgery – Is A Self-Confessed Fact Not A Rumor
Few Words About Lisa Rinna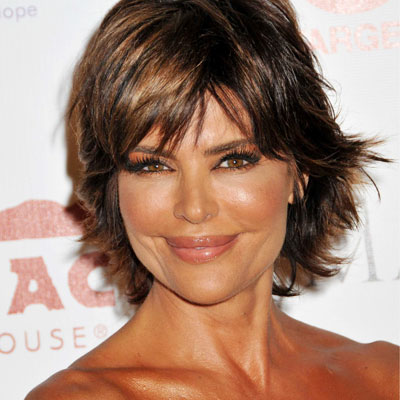 Lisa Rinna was born on July 11, 1963 and she is famous for being an American television host and actress. She is best known for being the host of "Soap Talk" and for her roles in "Days of our Lives" and "Melrose Place". Lisa Rinna is one of the Hollywood celebrities who not only have undergone plastic surgery procedures, but also admitted this fact to be true. Therefore, when you hear about Lisa Rinna plastic surgery, there is no need to ask whether this is true or only a rumor, as the celebrity herself confirmed it. One of the things that she is known for is her pout, which is also considered to be her signature.
The Story Of Plastic Surgery
Lisa Rinna talked about her plastic surgery experience on "Today". She said that when she was 24 years old, she had her first plastic surgery procedure: she had her lips injected with silicone. However, she considers this to be one of the stupidest thing she could have done at such age. She explained that she was inspired to do this by the "Beaches", a 1988 comedy drama. Over the years, she started to be disappointed by the way her lips looked like – in such manner that she called them "yucky" – and so she went at a plastic surgeon again, this time to "repair" her lips. She said that her lips became hard over time and that she considered that thing to be gross. The doctor that she visited to remove as much of the silicone from her lips as he could did a good job. In August 2010, Lisa Rinna lips were took to plastic surgery. She felt bothered by the fact that her lips defined who she was and so she decided to undergo plastic surgery in order to reduce the size of her upper lip. Besides the bothering experience that she had due to her lips surgery that she did in her youth, she also says that she does not regret this, because she never truly have a career before that surgery. So she considers that her lips were part of her career. What do you think? Do you agree with her in this matter?
Her Plastic Surgery Appearance
Lisa Rinna was not completely happy with her plastic surgery that she has undergone in her early ages, so that she decided to remove as much as possible from the silicone from her lips. After she made this decision and this step, she said that every woman should love herself for the way she looks and shouldn't try to change her appearance through plastic surgery. However, although she decided to change her lips and bring him back to normal – as much as this would be possible – she also considers that there was no actual career of Lisa Rinna before plastic surgery. This could also be understood as if she considers her lips to be part of her fame – which is at least partly true, don't you think?
Celebrities Who Regret Their Plastic Surgery
As it was expected, Lisa Rinna is not the only celebrity who was not truly happy with her plastic surgery, but there are also other celebrities like her. Nicole Kidman plastic surgery is another such example. While the beautiful actress denied having plastic surgery for years, when she finally admitted she has had Botox injections, she also added that she was not happy with the results, as she did not like how her face looked after the procedure. She also said that she was not using Botox anymore and that after stopping the use of it, she could move her forehead again.
Another good example in this category is Heidi Montag plastic surgery. The star has undergone several plastic surgery procedures and she was very happy with them in the first place. This until she began to complain about the scars and bald spots that were the result of the plastic surgery. Also, she accused pain caused by her G size breasts. She was sad that people began calling her "plastic girl". She said that instead of making her feel better, the plastic surgery only ruined her life and her career. So, what do you think? Is plastic surgery always a good choice for celebrities?
Lisa Rinna Body Measurements :
For those who are interested to find out the measurements of their favorite celebrity, here they can see them :
–          Measurements : 86 – 63.5 – 84 cm
–          Bra size : 34C
–          Height : 170 cm
–          Weight : 52 kg
–          Shoe size : 9
–          Hair color : Dark Brown
–          Eye color : Brown