How much is Khloe Kardashian worth:
---
Full Name: Khloé Alexandra Kardashian
Net Worth: $125 Millions
Occupation: Reality TV star, entrepreneur
Marital Status: Divorced
Ethnicity: Armenian
---
Khloe Kardashian Net Worth – Becoming Famous In Kardashian TV Show
Did Khloe Kardashian Make It In The World Of Rich And Famous?
Khloe Kardashian net worth of $125 million might have hit us as a surprise, considering that she is not such a hot topic as her sister Kim, and half-sisters Kylie or Kendal. However, she has managed to make herself wealthy through several lines of acquiring money: she took part in Kardashian TV reality show, she opened chain of boutiques with sisters Kim and Kourtney, she was a TV host herself (hosting X factor in 2012, as well as few red carpet events)…all this makes us believe that she obviously has a money-earning gene as well as all other members of large Kardashian family. Khloe has definitely made it in the world of rich and famous, and in different way than her extravagant (and lots of times trashy) sister Kim.
Khloe Kardashian's Business Sense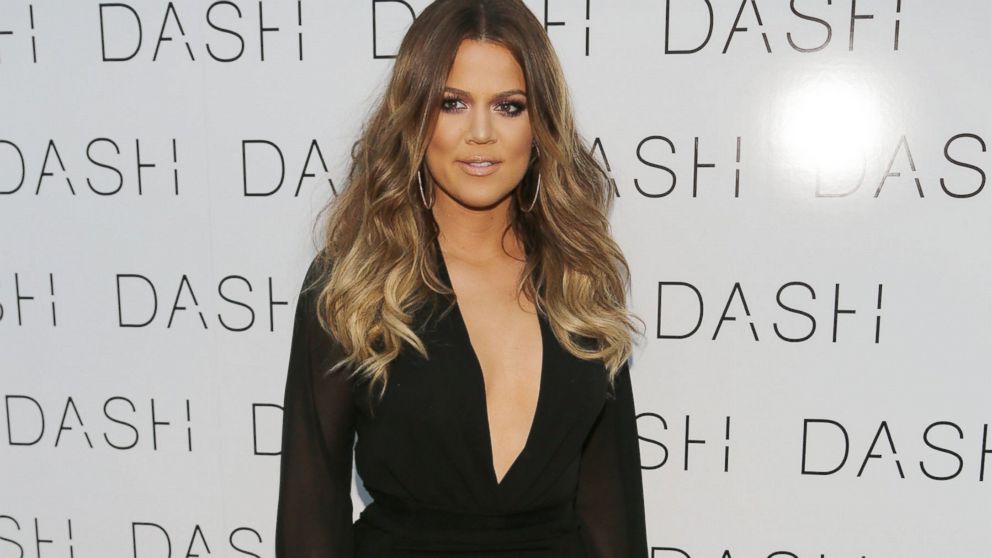 As we have already mentioned, Khloe didn't satisfy with only her role in reality show. She is obviously very creative young woman, because she started fashion franchise with her two sisters, Kourtney and Kim-together, they have created clothing line DASH. She also tested her fashion sense and signed deals to design for Sears and QVC. Khloe's great business sense lead her to lucrative endorsement deals with OPI Nail Polish and QuickTrim.
Khloe Kardashian And Her Love Life
Khloe Kardashian had several famous boyfriends before she decided to settle down with basketball player Lamar Odom. Some of these famous ex-boyfriends include: rapper Game, American football player Derrick Ward and Rashad McCants, another basketball player. After these famous boyfriends, she got together with Lamar Odom. They married after whirlwind romance in 2009. They have been married till 2013, when they divorced after his drug abuse problems. There were lot of talk in newspapers about their tries to patch up their troubled relationship, but in the end, it turned out to be too problematic to be repaired. They divorces, and after few months rumors started circulating that Khloe Kardashian boyfriend is rapper French Montana. Although neither of them confirmed their love affair, they have been seen together a lot this previous summer. However, it seems that this relationship lasted just few months, as of recently we see them often apart in same restaurants and clubs.
Khloe Kardashian Home Is Place Of Tranquility And Her Own Sanctuary
Khloe Kardashian house has changed address. She used to live in Tarzana, CA, with her ex-husband, but as of recently, she has purchased infamous Justin Bieber mansion in Calabasas and decided to completely transforms it into more reputable, calmer, fashionable home worthy of one female Kardashian. She is not afraid to invest money into this venture, and she has hired top interior designer to do the best job possible. And considering the fact that this is six bedroom mansion, with a large swimming pool and surrounding yard, it is evident that lot can be done to turn mansion into her lavished home.
Khloe Kardashian Plastic Surgery Did She Have Surgery Or Not?
Khloe Kardashian looks great, despite lots of fluctuations in weight and the fact that she among her sisters has most problems with maintaining good figure. Khloe has always denied having plastic surgery, and it is difficult to put a finger on anything specific. The same goes for Khloe Kardashian tattoo, because she tattooed name of her ex-husband onto her skin. Will she remove it now after she has divorced? Khloe hasn't commented on it yet, despite interested public. What do you think, will we see her without this tattoo anytime soon? Please feel free to comment.
Khloe Kardashian net worth is substantial, but do you think that she is worth more than her successful sisters? It is evident that her lifestyle is different than the one of her sister Kim Kardashian or Khloe Kardashian, who are definitely more in public, and present themselves as family figures. What do you think of Khloe's lifestyle compared to her sisters'? Please feel free to comment below.
Khloe Kardashian Body Statistics: