How much is Jennifer Hudson:
---
Full Name: Jennifer Hudson
Net Worth:

$20 Million

Occupation: singer, actress
Marital Status: in a relationship
Ethnicity: American


---
Jennifer Hudson Net Worth – Singer And Actress Got Her Big Break In American Idol
Jennifer Hudson Got Her Chance For Fame In American Idol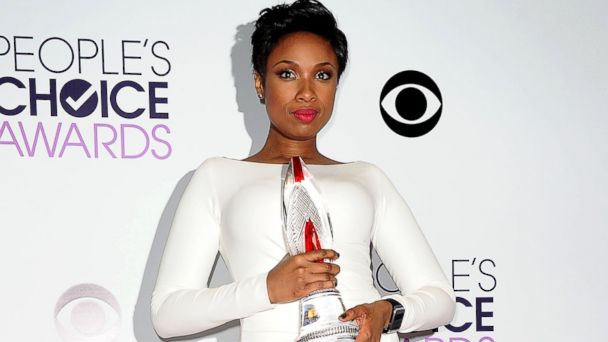 Jennifer Hudson net worth first starting to build when she came to TV in 2004, when she contested in American Idol. She didn't win it (she actually finished 7th), but her performance throughout the show got her a lot of attention. Many media members as well as members of jury compared her performance as past performances of young Aretha Franklin. Her inspired and talented singing got her role in movie Dreamgirls in 2006, for which role she was nominated for Oscar for the Best Supporting Actress. Along with this most important movie nomination, she was also nominated and actually won some of the most valued movie performance awards, such as BAFTA, Golden Globe, Screen Actors Guild.  After Dreamgirls, she has appeared in The Three Stooges, Sex and the City, The Secret Life of Bees, Winnie Mandela. However, she has put primary accent on her singing career, and besides having music world tours, she has performed at such major events in America as the Grammy Awards, The Oprah Winfrey Show, Super Bowl as well as in the White house (because she is friend with Barack Obama, current President). If you wonder how much is Jennifer Hudson worth, so far she has managed to collect $20 million for her incredible performances on- and off-screen, and she is curretly working on some new projects as well.
Jennifer Hudson's Personal Life, Ups And Downs
After Jennifer got her big break, and attention of the public was on her, some unfortunate events happened in her family. Her mother and brother have been killed by her sister's ex-husband. He was arrested, trialed and sentenced. This tragedy deeply hurt Jennifer as she was very connected with her family. She has testified on the trial against killer and later she confirmed that this was very emotional experience for her, but that she is happy because her mother can now rest in peace.
After this tragedy was concluded, Jennifer once again turned to herself and her life and career. She is in a relationship with David Otunga, professional wrestler, with whom he has a son, David Daniel Otunga Junior.
To make their life more pleasurable and enjoyable, she has purchased lavished property in her native Chicago suburbs, in Burr Ridge.
Besides her singing career and family life, Jennifer still finds time to support some of her favorite charity causes, foundation Keep A Child Alive that helps people with AIDS, and Robert F Kennedy Memorial globally supports human rights movements.
Jennifer's Successful Weightloss
When we first got to see Jennifer in American Idol, she was chubby, and this got even more problematic when she got pregnant. After healthy pregnancy, Jennifer decided to seriously lose weight and make herself look great. She joined Weightwatchers program and followed their plan, managing to lose 40 pounds until she was happy with her new look. While she was following the program, she was also spokesperson for Weightwatchers, praising the program and ongoing group support for their role in her success. In march this year, Jennifer announced that she will no longer be their spokesperson, as she is satisfied with her look. Weightwatchers new spokesperson is Jessica Simpson, who has already managed to achieve an amazing success in reshaping her body after two pregnancies in a row. When we look at some past and present photos, it is evident that both Jennifer Hudson and Jessica Simpson look super-hot and sexy, and so much better than before!
What do you think about Jennifer's weight loss success? Isn't it an inspiration for everybody wanting to lose weight? Please feel free to comment.
Jennifer is a true example of how a regular girl can succeed, just as Jenny McCarthy and Wendy Williams, who also became famous thanks to their numerous talents.
Jennifer Hudson Body Statistics: