How much is Andy Cohen worth:
---
Full Name: Andrew Cohen
Net Worth:

$15 Million

Occupation: Talk Show Host
Marital Status: Single
Ethnicity: Caucasian
---
Andy Cohen Net Worth – Life Of A Showbiz Personality
The Show Biz Life Of Andy Cohen
Andy Cohen is the host of the bravo TV late night talk show known as the Watch What Happens live. This nightly show features A-list personalities in the show-biz business. He also doubles as the executive producer of the hit reality TV franchise, The Real Housewives.
Andy Cowen in 2013, became a New York bestselling author, releasing his second book in paperback called Most Talkative: Stories from the Frontlines of Pop Cultures. The hardcover version of the book got the same success as the paperback staying on the New York Bestselling list for over 13 weeks in 2012.
Andy Cohen graduated of Boston University with a Bachelor of Arts degree in broadcast journalism. He started his career at CBS as an intern while still in school; he built his budding career while working for CBS. His career there spanned for about 10 years rising to the post of senior producer of two CBS programmes, 48 hours and this morning.
In 2000, Cohen got a job as the vice president of original programming at the trio cable network. He worked there for about 4 years before the network was bought over by Bravo in 2004. Bravo got Cohen to work with them in revamping their new company.
Production Career Of Andy Cohen
In 2010, Andy Cohen was promoted to handle the post of executive vice president of development and talent for Bravo; he still holds that post till date.
Andy Cohen has been estimated to be worth about $15 million and most of these earnings were made from the different production jobs and franchises Cohen has been involved with over the years.
He is well known for creating mind boggling content for TV, developing and identifying new talents as well. He also served as the executive producer of the very popular and award winning cooking show, Top Chef.
Andy Cohen who started working with Bravo since 2004, has created, hosted and produced a lot of top shows for the American audience which are always hits. He works include the award winning designing show, Project Runway, Queer Eye, Top design, being Bobby Brown, Blow Out, Make Me a Supermodel, Katty Griffin: My life on the D list, The A list Awards, The Millionaire Matchmaker, Flipping Out, Million Dollar listing, and the very popular Real Housewives franchise amongst other shows he has help produce.
How Was Andy Cohen's Childhood?
Andrew Joseph Cohen was born on the 1968 to Evelyn and Lou Cohen, in St. Louis, Missouri. He had a very good and memorable childhood. He attended Clayton high school and graduated in 1986. During his teenage day, was a news addict which saw him spending hours reading magazines and browsing through news channels. After graduating from high school, he knew exactly what he wanted to do for a living, broadcast journalism.
Andy Cohen's Expensive Hobbies
Andy Cohen is known to indulge in some expensive hobbies. He is always out till the wee hours partying with A-list celebrities and cocktails. He is also known to hang out with his celebrity pals like John Mayer, Sarah Jessica Parker and Kelly Ripa.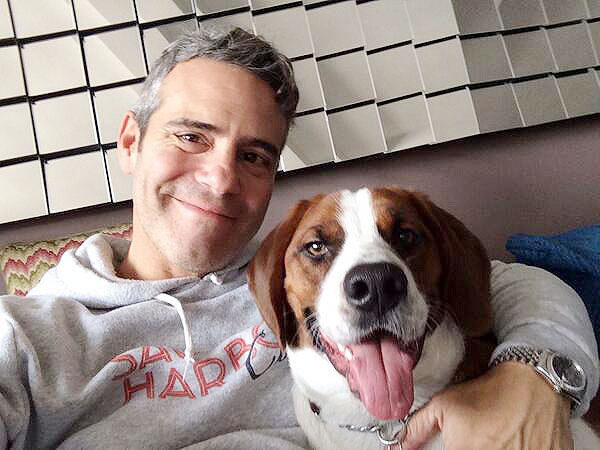 He is known to live a very modest life, hiding well from limelight, except when hosting his TV and just recently, radio shows and producing his numerous programs.